Today I took the kids to see a show. It was a musical review that can be defined as off-off-off-off-off-off off-off-off off-off-off (even though google maps put it 7.1 miles to The Theater District). We saw a summer camp performance by the
Peanut Gallary
. We went because The Boy's BFF was in it. One of The Girls friends was also in the show.
The camp meets for a week and on Friday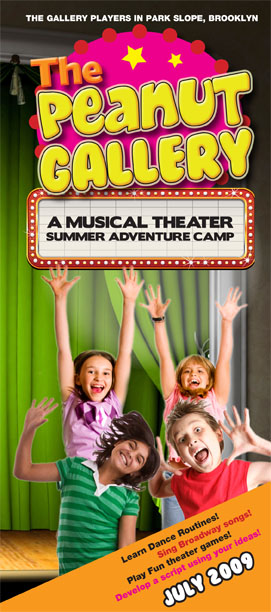 the kids put on a show. The excitement was sincere. I especially like that they do a head count in the audience to make sure that every camper had a "fan"
I have to things to say about this show. First, I wish I could go even when I don't know a kid in the show, but that would be officially creepy. Second, I enjoyed it more than Cats and Showboat combined.